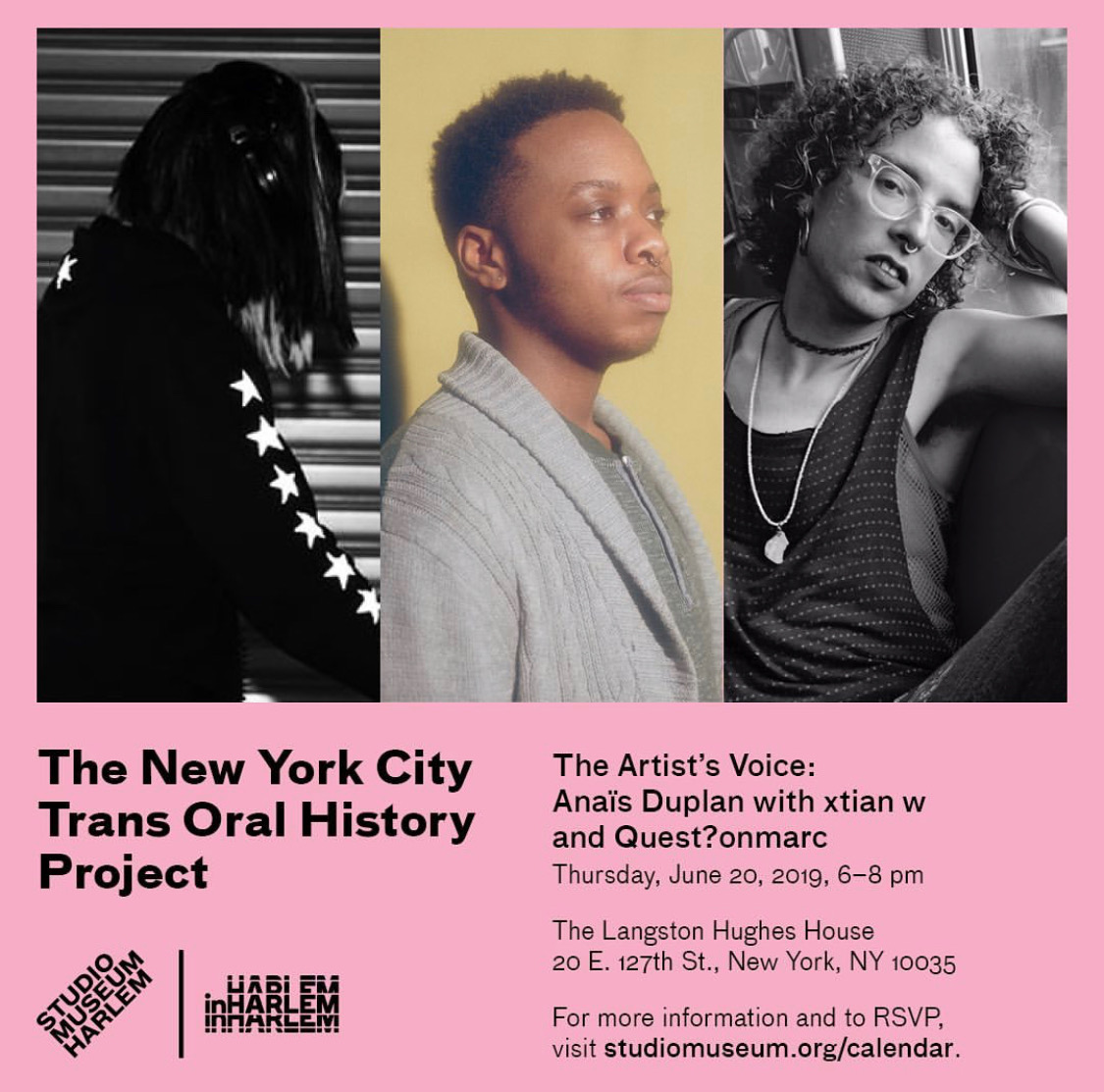 The NYC Trans Oral History Project
The Artist's Voice: Anaïs Duplan.
An evening celebrating the multiplicity of trans* and gender-nonconforming lives and creative practices. Curated by poet and visual artist Anaïs Duplan, this program explored various modes of trans* embodiment and coincides with Duplan's interview with the New York City Trans Oral History Project. The evening featured a discussion with Duplan and poet xtian w, poetry readings, and a DJ set by Quest?onmarc. Listen to the interview
here.