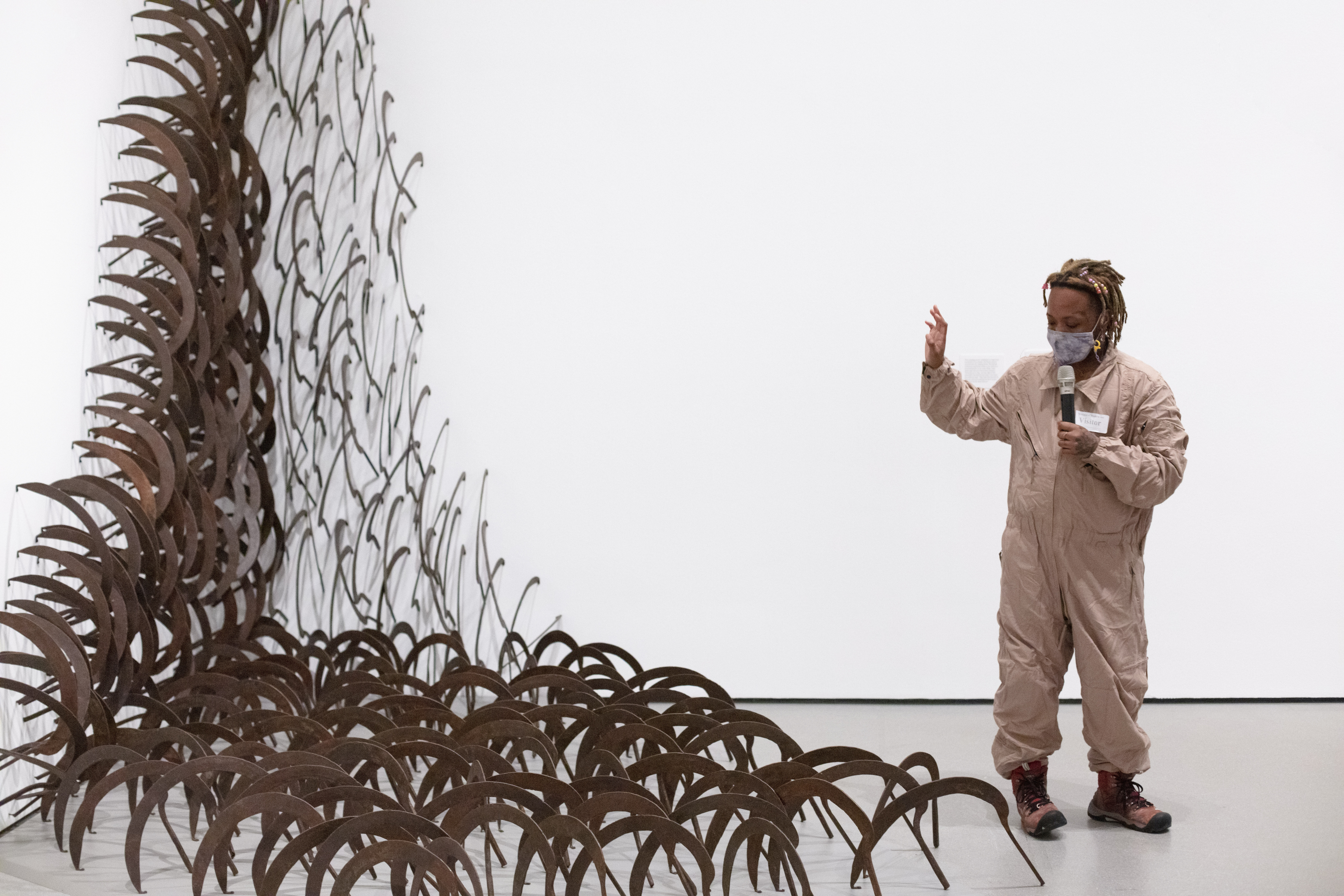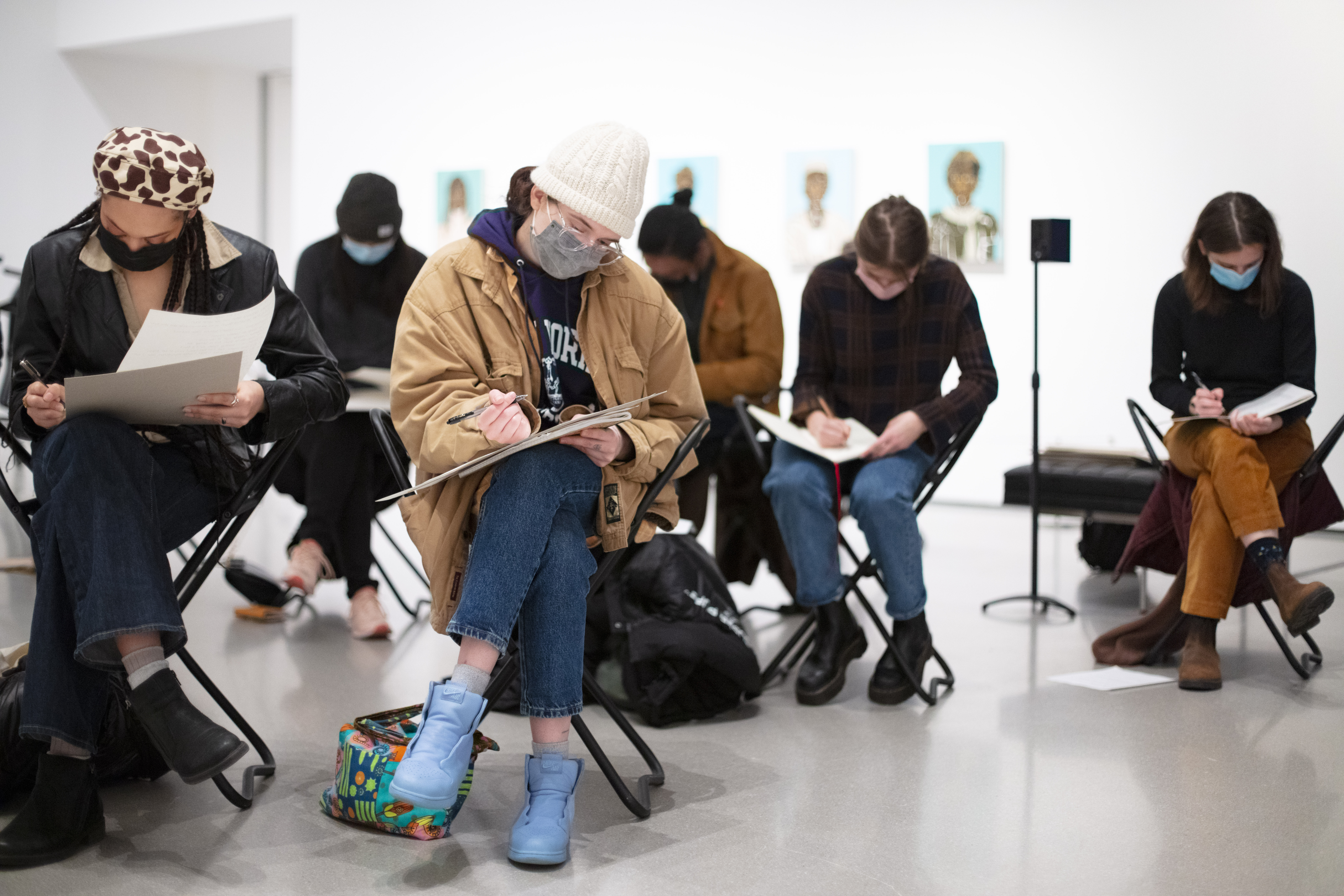 Photo Credit:
Beatriz Meseguer
Artworks:
Shambhavi, Reaper's Melody, 2011/2018
Deana Lawson, Assemblage, 2021
Figuration, Spatialization, and Mysticism

Writing Club at the MoMA is part of the initiative Artful Practices for Well-Being
, which offers ideas for connectedness and healing through art. Each 60-minute workshop I gave was offered twice, once in MoMA's galleries and once online via Zoom.
Each session revolved around a theme that I explored through guided writing prompts based on MoMA's collection. The intention was to offer a calm, supportive, and welcoming environment for anyone interested in writing in response to art in the company of fellow writing enthusiasts.
Images from Writing Club: Anaïs Duplan on Spatialization, Thu, Mar 10 at MoMA Galleries, focusing on artworks by
Deanna Lawson
, and
Shambhavi
.